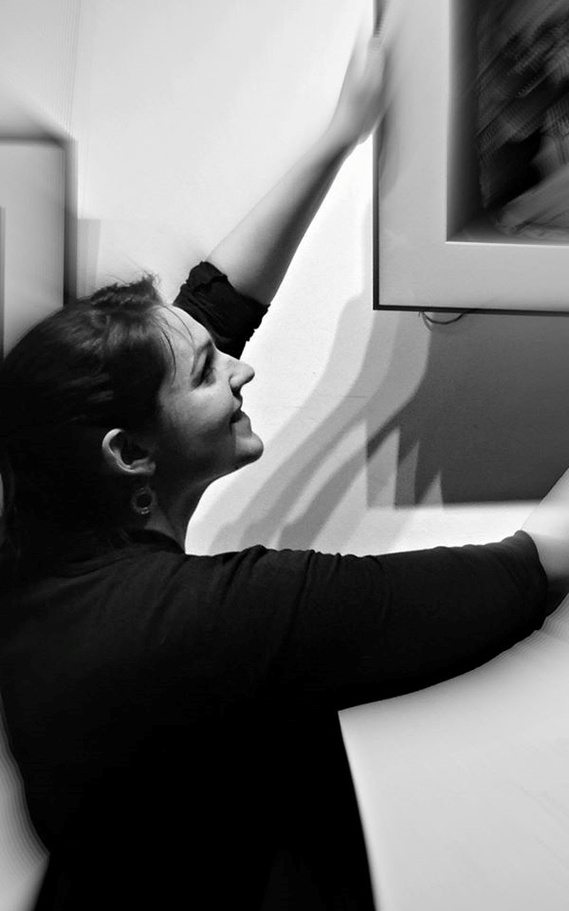 Anda Marcu is a multidisciplinary artist, writer and curator living and working in London, Canada. Her work has been exhibited in numerous galleries internationally, featured in publications and is part of private collections across North America and Europe.
She is the founder of The Purposeful Mayonnaise, a 2-in-1 literary & art platform-journal showcasing artists and writers around the world.
*
Artist Statement
My work is about abstract interpretations of memories, dreams and mental imagery. It explores reminiscing and the flow of time through the constantly changing landscape of memories. My aim is to turn memories into shapes and bursts of colour in an attempt to save fleeting moments.
I am inspired by the images that pop up in my mind, by emotions, by nature.

I find that combining gesturalism with controlled and precise strokes, and connecting different textures, shapes and colours resembles the way our most treasured memories of places and people are being stored and recalled: rarely whole andlinear, mostly rearrangements of separate fragments. The choice of materials is intentional and very carefully planned out, as it plays an active role in the memory depiction.
*
For my artist CV click here.